Staff
Dennis P. Jones - President Emeritus of NCHEMS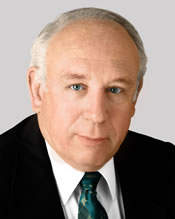 Dennis Jones is President Emeritus of the National Center for Higher Education Management Systems (NCHEMS), a research and development center founded to improve the management effectiveness of colleges and universities. A member of the staff since 1969, Mr. Jones is widely recognized for his work in such areas as:
State and institutional approaches to budgeting and resource allocation
Strategic planning
Educational needs assessment
Formulation of state policy
Information for strategic decisionmaking and the development of educational indicators
Mr. Jones has written many monographs and articles on these topics, has presented his work at many regional, national, and international conferences, and has consulted with hundreds of institutions and state higher education agencies on management issues of all kinds.
Prior to joining NCHEMS, Mr. Jones served as an administrator (in business and in institutional planning) at Rensselaer Polytechnic Institute. He received his graduate and undergraduate degree from that institution in the field of engineering management.
John Clark - Research Analyst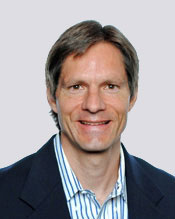 John Clark has been a Research Analyst at NCHEMS since March 2000. His primary responsibilities at NCHEMS include analyzing and graphically displaying detailed national, state, and local level postsecondary and population demographics for current projects, reports, and senior-level presentations.
John attended the University of Southern Colorado (now Colorado State University-Pueblo) from 1988-91 and Colorado State University in Fort Collins from 1991-93. John earned his Bachelor of Science Degree in mathematics with a heavy emphasis in mathematical and applied statistics. Other areas of interest included economics, physics, and geology.
John was previously employed by PTI Environmental Services as an Assistant Environmental Scientist where he gained valuable experience analyzing and graphically displaying geologic data. He also worked for Micro Motion, Inc. as a Statistical Process Control Technician where his primary responsibility included quality manufacturing improvement through the application of statistical process control techniques.
Linda Leyba - Director of Computing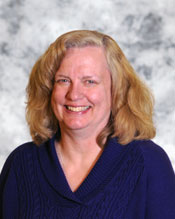 Linda Leyba is the Director of Computing at NCHEMS. A member of the staff since 1987, Linda has been involved in several data analysis projects for all members of the staff at NCHEMS. These projects include building longitudinal student tracking systems for several colleges and universities, processing data files supplied by an institution for a project, and supplying data from the NCHEMS archives for staff projects. She oversees the collection, maintenance and dissemination of the NCHEMS data archives, including HEGIS/IPEDS datasets dating back to the mid 1960's. In addition to these projects, Linda is responsible for acquiring and maintaining the computing infrastructure and technology that is essential for the information-management needs of NCHEMS.
Linda is a long-standing member of the Association for Institutional Research (AIR).
Linda received her bachelor's degree in Management Information Systems from the University of Northern Colorado, and has taken several additional information technology courses. Prior to NCHEMS, she was a Research Assistant at NCBOCES (Northern Colorado Board of Cooperative Education Services), and a Data Processing Assistant at a local bank.