Staff
Brian Prescott - Vice President of NCHEMS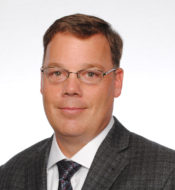 Brian T. Prescott is Vice President at NCHEMS. In this role, he works to help states and institutions develop evidence-informed policy leading to better and more equitable outcomes for students. His work is concentrated most heavily on projects related to affordability and state financial aid policy, the alignment of education to employment and economic development, and accountability.
Brian's areas of expertise include state finance and financial aid, data systems development, demographic change, and alignment between education and economic development.
Previously, Brian spent over 11 years at the Western Interstate Commission for Higher Education (WICHE), serving as director of policy research and co-managing WICHE's Policy Analysis and Research unit for the last five of those years. There, he led projects touching on a range of state policy issues, including state higher education finance and financial aid, workforce development, and access and success. He directed WICHE's Multistate Longitudinal Data Exchange, a groundbreaking effort to capture student success in education and the workforce across state lines, as well as authored numerous reports, policy briefs, and papers.
Brian earned his Ph.D. in Higher Education from the University of Virginia, and also holds degrees from the University of Iowa and the College of William and Mary.
John Clark - Research Associate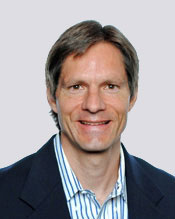 John Clark has been a Research Analyst at NCHEMS since March 2000. His primary responsibilities at NCHEMS include analyzing and graphically displaying detailed national, state, and local level postsecondary and population demographics for current projects, reports, and senior-level presentations.
John attended the University of Southern Colorado (now Colorado State University-Pueblo) from 1988-91 and Colorado State University in Fort Collins from 1991-93. John earned his Bachelor of Science Degree in mathematics with a heavy emphasis in mathematical and applied statistics. Other areas of interest included economics, physics, and geology.
John was previously employed by PTI Environmental Services as an Assistant Environmental Scientist where he gained valuable experience analyzing and graphically displaying geologic data. He also worked for Micro Motion, Inc. as a Statistical Process Control Technician where his primary responsibility included quality manufacturing improvement through the application of statistical process control techniques.